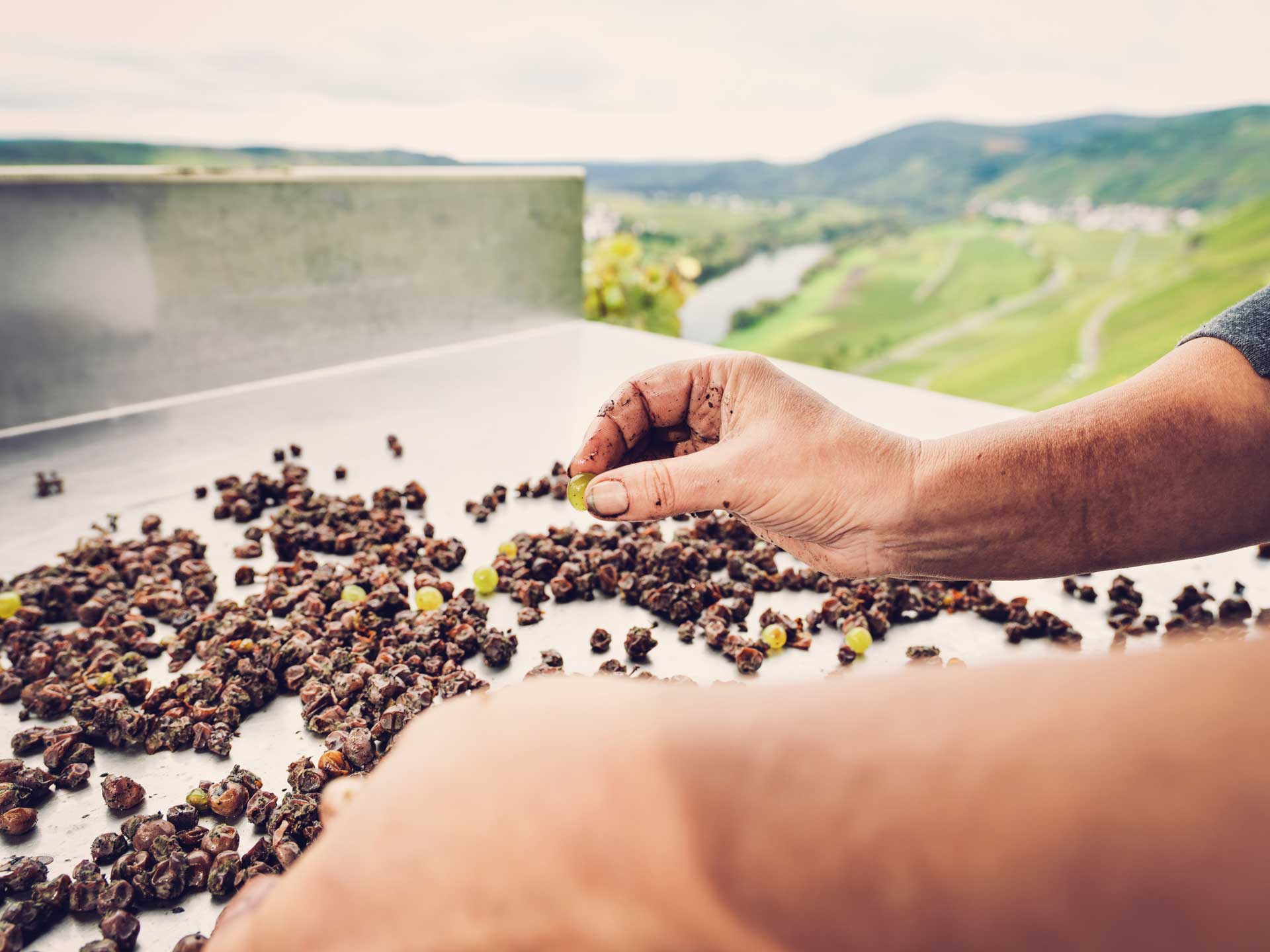 STYLE
Fritz Haag wines are guided by a sense of puristic clarity. The Juffer vineyard offers a distinctive interplay of elements — an inimitable depth and longevity that blends fruit, freshness, minerality and a filigreed lightness of being. No other wine region in the world can match this one-of-a-kind Riesling style.
BOTRYTIS 
Part of what makes Fritz Haag wines so singular is the vintner's instincts on when is the right moment to harvest and which are the right grapes to select. Botrytis Cinerea in the Juffer vineyard also is a significant contributing factor. Only berries with this 'noble rot' are selected for the revered Prädikat wines: Auslese Goldkapsel, Beerenauslese and Trockenbeerenauslese.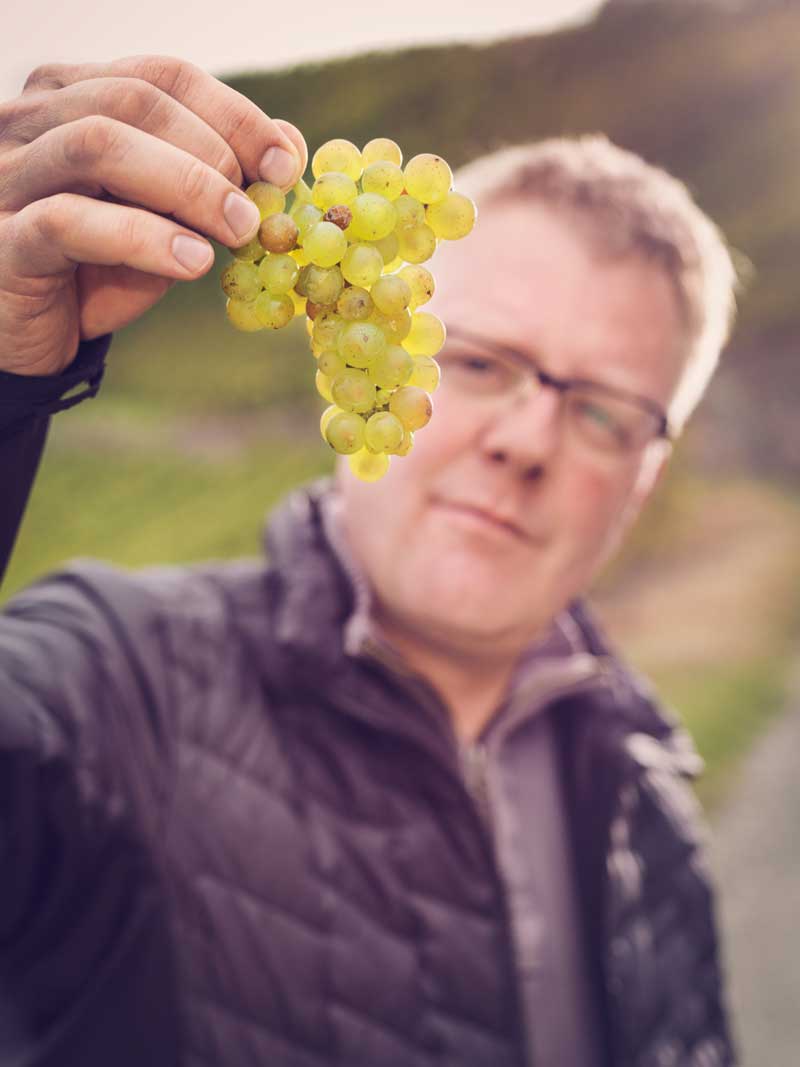 2018
A SUPER VINTAGE,
POWERFUL, ELEGANT AND WITH BEAUTIFUL PRECISION -
AN INCREDIBLE YEAR.
PRÄDIKAT
The different Prädikat classifications, from dry to finely fruity to naturally sweet, characterize the wines and their personal expression of the holy trinity of fruitiness, acid and sweetness. Depending on the classification, these wines have incredible aging potential: lively now, immortal for the next century to come.
TASTEFUL TASTES:
DISCOVER PURE MOSEL TERROIR