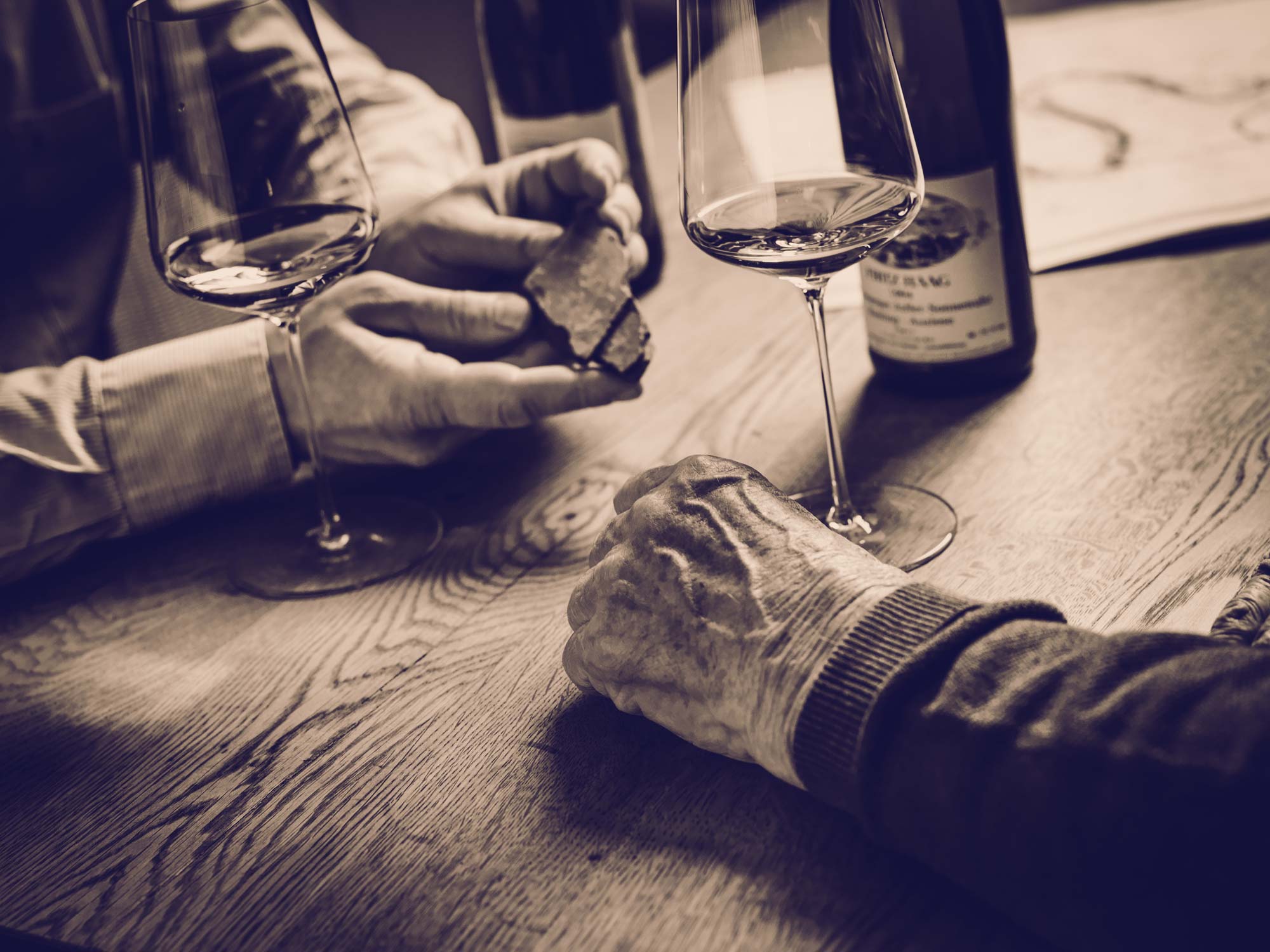 TRADITION
since 1605
Weingut Fritz Haag sits in the heart of the Middle Mosel and holds a proud spot in that region's long history. The first documented mention of the estate came in 1605, at a time when the town was known as Dusemond. To better invoke the stellar reputation of the world-famous "Brauneberger Juffer" and "Brauneberger Juffer Sonnenuhr" — which Napoleon himself had considered pearls of the Mosel region — the town renamed itself in 1925 from Dusemond to Brauneberg. Weingut Fritz Haag, now helmed by Oliver Haag, still honors this tradition through its supplemental designation "Dusemonder Hof."
YESTERDAY
Wilhelm Haag
Wilhelm Haag was born in 1937. He lived and worked by a singular philosophy right up to the moment when he finally handed over the reins of his estate to son Oliver Haag:  Quality is the only path to reach one's goals. The estate looks back on many incredible vintages from his run, including 1959, 1964, 1969, 1971, 1976, 1983, 1985, 1990, 1992, 1993 and 1994 to name but a few.
_SLATE
FROM ONE GENERATION 
TO THE NEXT
TODAY
Oliver And Jessica Haag
Oliver Haag took over the estate in 2005 and has been managing it together with his wife Jessica ever since. Wine is more than just a job, it is their shared passion and the center of all that they do. Yet they also like exploring the wider world, often in the form of wines from other colleagues enjoyed at mealtimes. "A science unlike any other, and one that continues to fascinate and amaze me," says Oliver Haag.