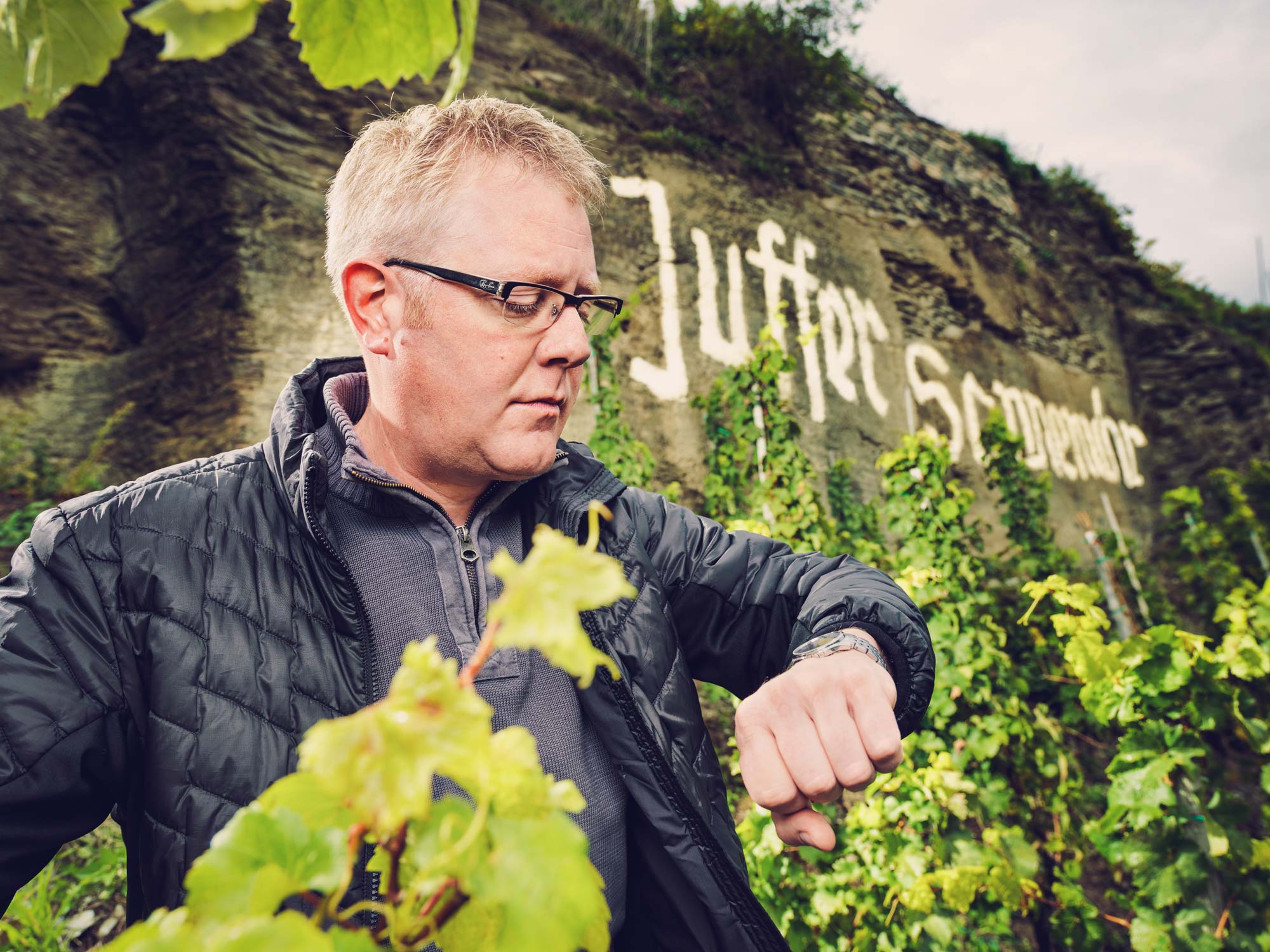 EVERY SECOND COUNTS
All in on every vintage. 80 degree slopes. Devonian slate under his feet — Oliver Haag stands in the Juffer Sonnenuhr — every day. He is working towards a small but critical moment. A wise decision on when to launch the harvest is a prerequisite for excellent wine — the kind that will leave Haag himself satisfied.
"I come here often. It's a magical place." 
Oliver Haag
A MAGICAL PLACE – THE CELLAR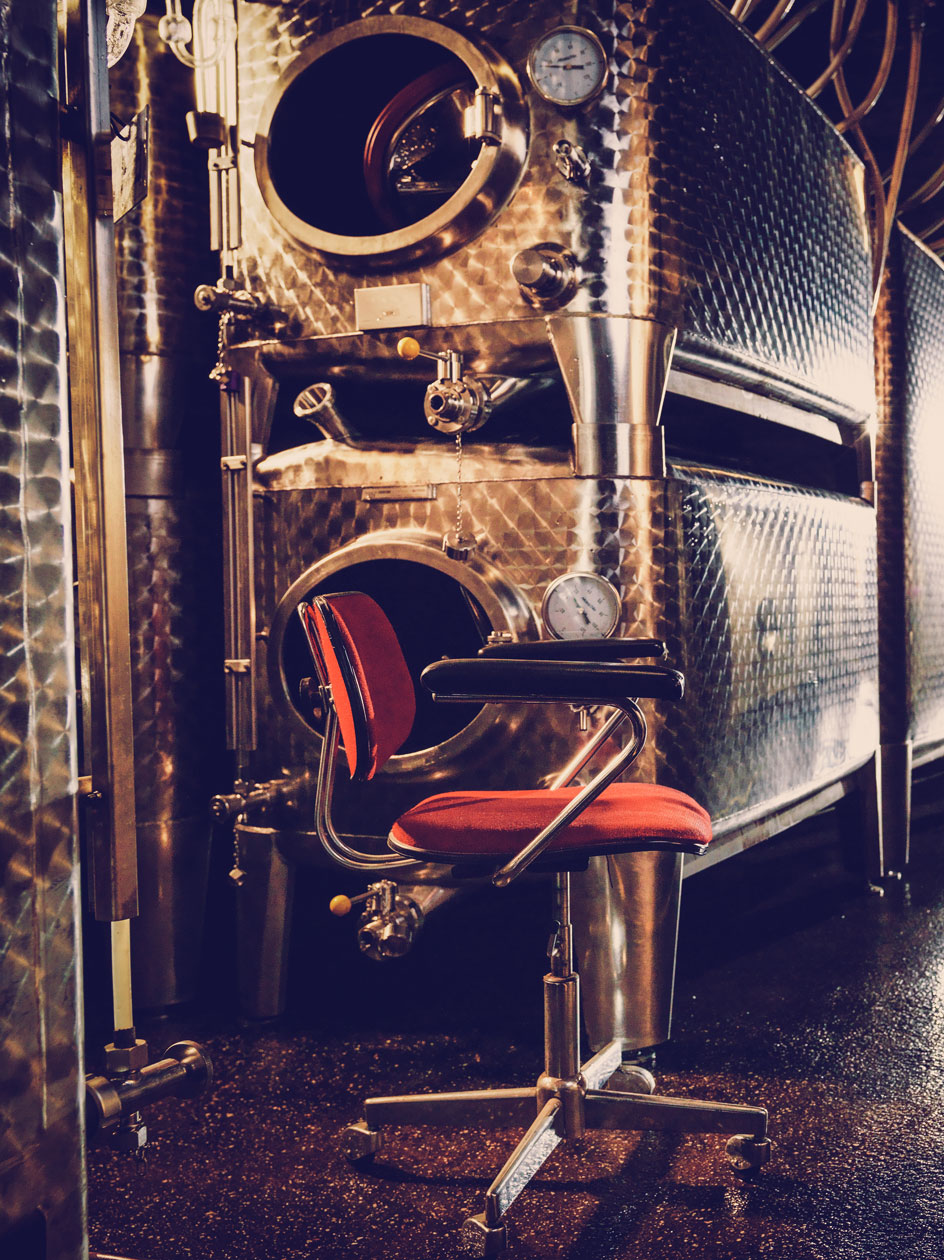 It is Saturday. 8 pm. It's done. The harvest is complete. The Riesling is home. In the stainless-steel tanks, must is becoming wine. An important moment for Oliver Haag. Thrilling and yet also liberating. The cellar is where he'll shepherd the wine on its journey. Every year is different – an expression of experience.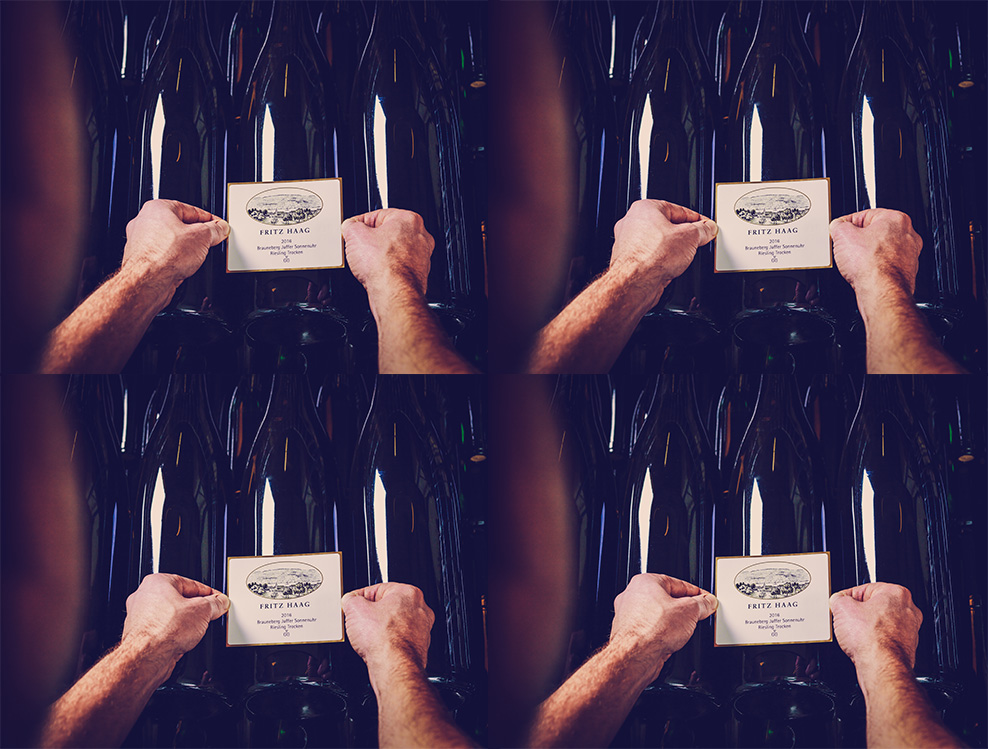 OUT INTO THE WORLD
Contemplation of the next harvest. With close ties to his home town and to nature, he hopes to understand Riesling a little better with each successive vintage. The view out across his vineyards inspires him. Each year is different. An exciting prospect.